HSS Updates
Recent Updates annd News From HarmonyStreetStudio.Com
Ryan Maki-Delich is a man for all seasons. This seventeen-year-old student, who attends O'Gorman High School in Timmins, recently decided to stage a Las Vegas style fashion show, Fashion Nation.
The show will highlight three of Ryan's passions – singing, dancing and fashion.
It promises to be an exciting and extremely entertaining affair.
Recently, at one of his voice lessons, Ryan told me that he could never stage a fashion show that did not have dimension.
And he meant it!  Fashion Nation's Facebook page states:
Join us as we travel to Ancient Egypt, Swining London, The Moulin Rouge, Japan, and the United States for a night of Art, Music, Dance, Environmental Issues, and of course Fashion.
Featuring clothing from the vintage boutique Relics, performances by talented dancers and muscians, this show is not your typical high school fashion show, it's more like an-off broadway review.
The show will be held this Thursday, May 27th at 7:00 P.M. at O'Gorman High School.
Tickets are a very modest $5.00/person and can be obtained from the following venues:
HAIR by Paul Cousineau, Adrienne Hart's Esthetics and, of course, O'Gorman High School.
All ticket proceeds go to benefit the Haiti Eartquake Fund with Peace & Development Co.
Have you purchased yours? I have!  Don't wait because they are moving very quickly.
Recently, two of my younger students, Julia Polowy and Victor Polowy, enjoyed great success at the Make It A Date To Skate Competition held in North Bay, Ontario. Now, I cannot take credit for that – my job is to teach them how to sing.
However, I love to encourage my singers to pursue some form of organized sport. In addition to conditioning their bodies to endure the hard work that comes with stellar vocal training, organized sports develops a sense of team spirit and fosters leadership skills.
Julia and Victor are 9-year-old twins, involved in numerous activities throughout the community. From singing to skating to gymnastics to hockey, these talented youngsters find the time and discipline to train their young bodies and minds in many ways.
Well, their hard work was rewarded. In the North Bay competition, Victor captured one gold and two silvers and Julia captured two bronzes.
Victor came first in the Introductory Men's Free Skate and placed second in both the Introductory Men's Spins and the Introductory Men's Elements.
Julia earned her bronze medals by placing third to both the Junior Bronze Free Skate and in Introductory Interpretive.
They train and are members of the Timmins Porcupine Figure Skating Club.
Congratulations, Julia and Victor! Brava and Bravo!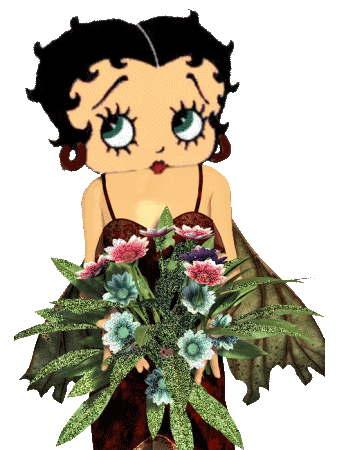 This is just a quick reminder to all my Vocal Students that Spring Term lessons will resume beginning the week of March 22nd, 2010.
Returning students are asked to attend their lesson at their regular time.
New and prospective students are asked to contact me to secure a possible spot in my teaching schedule.
I will be making some major changes to this site in the coming weeks, so please come back often and comment.  It will make my day!
Happy New Year Singers and Pianists!
Okay, the party is over and it is time to get down to some serious singing and piano playing. Let's shake the cobwebs out of your vocal cords and fingers and strengthen and tone your techical skills to the max!
Now, for those of you who are taking voice exams, I hope you have been warbling 24/7, as your exam is scheduled for Thursday, January 22nd, 2009 -18 days away! Yikes.
Your lesson schedule is abbreviated this term – only 7 lessons in the term, as I will be away for three weeks in February. But, it will give us time to work on new repertoire in anticipation of the voice and piano recital in the Spring.
If you need to change or increase your lesson time, please call me as soon as possible. I have many, many students on a waiting list and hope to accommodate them in the near future.
See you very soon!
Copyright © 2008. HarmonyStreetStudio.Com. All rights reserved.
Hey there singers!
By now, most of you should have been contacted about voice lessons which begin on Tuesday, September 2nd.
If you haven't secured your time slot, you should do so immediately, as I will be adding new students to the mix over the next few days.
Also, make sure that all your music is organized and that you please, please bring bottled water to your lessons. I can't count the number of times I have had to hydrate my singers last season and I am only happy to do so. However, it is always convenient to have water with you, so please try to remember to back a bottle of water with your music.
Look forward to seeing all of you! That was the quickest two months ever, wouldn't you agree?
Well, the party is over, guys and gals. The Holiday season has dwindled down to a lovely memory and the seasonally disastrous winter weather has begun. So you know what that means, don't you?  Time to "warm up" your vocal cords – literally and figuratively – in preparation for your first lesson of the New Year.
Please call me if you wish to change your present lesson time. I really am looking forward to seeing all of you once again and truly hope that you and your family had a wonderful and relaxing holiday.
Enjoy your three final days of freedom!